Classic brownies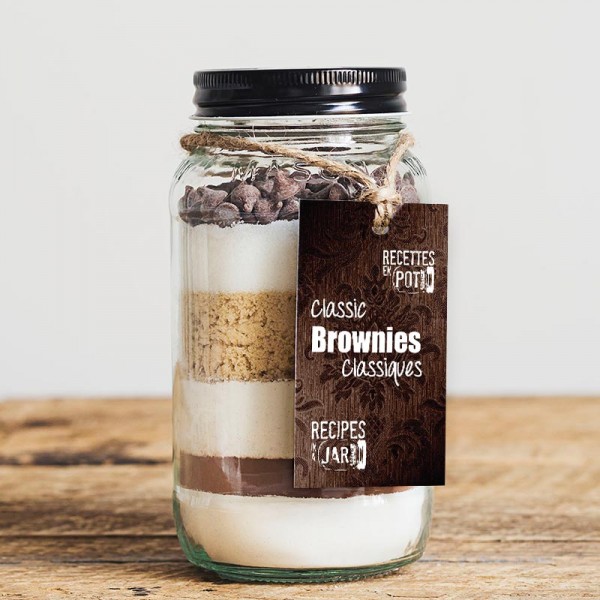 Cliquez sur l'image pour voir la gallerie
A fine pastry flour with dark cocoa, packed brown sugar, a little white sugar for texture and dark chocolate chips. I'll admit, my New Year's resolution got thrown out the window :)
Preparation:
Preheat the oven to 350 ° F (180 ° C)

Empty the contents of the jar into a bowl and add the extra ingredients

Mix all the ingredients together until homogeneous

Pour the mixture into a square mold lined with parchment paper

Bake in center of oven for 25 to 35 minutes

Makes about 12 portions
Ingredients:
White flour, white sugar, brown sugar, dark cocoa powder, chocolate chips, fine table salt.
It is normal for brown sugar to harden inside the jar.
You must break it using a kitchen tool (eg a knife) before putting all the ingredients in the mixing bowl.
May contain traces of nuts and / or peanuts.