Oatmeal raisin breakfast bread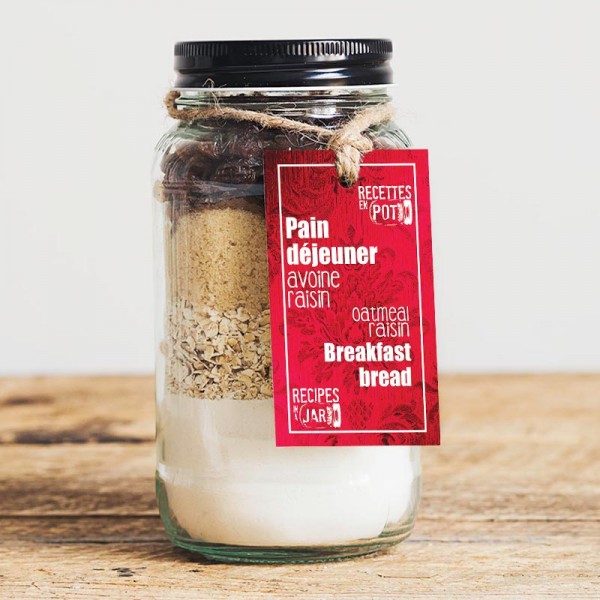 Cliquez sur l'image pour voir la gallerie
Prepared in less than 5 minutes, this healthy and tasty bread will delight your loved ones. Perfect for snacks and desserts served with coffee and tea.
You will need
3/4 cup of milk

3/4 cup of natural yogurt

1/3 cup of canola oil or melted butter

1 egg

Preparation:
Preheat the oven to 375 ° F (190 ° C)

Empty the contents of the jar into a bowl and add the extra ingredients

Mix all the ingredients together until homogeneous

Pour the mix into a rectangular bread mold

Bake for 20 to 30 minutes.

Ingredients:
White flour, oatmeal, brown sugar, raisins, cinnamon, nutmeg, baking powder without aluminum, fine table salt.
It is normal for brown sugar to harden inside the jar.
You must break it using a kitchen tool (eg a knife) before putting all the ingredients in the mixing bowl.
May contain traces of nuts and / or peanuts.